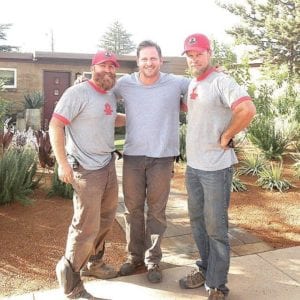 It might sound crazy,
but I believe in putting employees FIRST. Customers come second. Sounds weird, until you know what we know:
Happy employees MAKE happy customers. That's how it works!
I'm Kenny Grebe the owner, and I'm always looking for upbeat, super-motivated people. Because I can provide great training, but you cannot train ATTITUDE and WORK ETHIC.
The problem is, really great people are typically underpaid, underappreciated, and overworked.
But I believe when you empower a good person with better pay, more freedom and enough time off for their family, they rise to the challenge.
Are you ready to rise to the challenge?
Can you go above and beyond for every customer?
Will you always do the right thing, get it done right?
Because we believe in full-time careers, not seasonal work. So if you believe what we believe? -we should talk!
"We believe our Team is like Family."
Still want to work with us?