Weed Control Services Albuquerque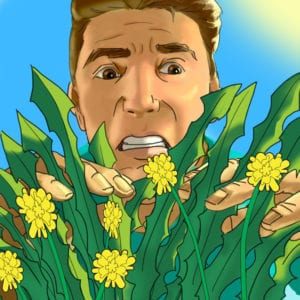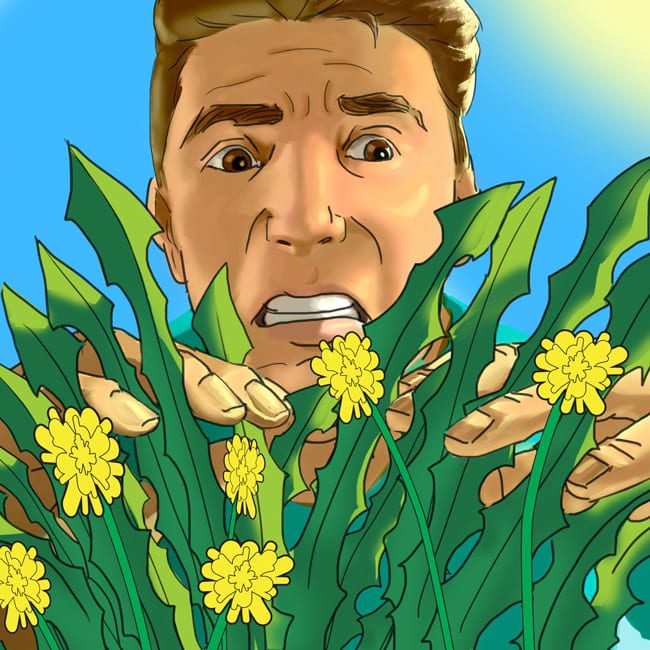 Your Weeds Don't Stand A CHANCE
Get rid of weeds with Red Shovel Landscaping's weed control services! Our professionals use safe and effective techniques to keep your home or business free from pesky weeds. Invasive weeds rob your grass and plants of the water and nutrients they need and they RUIN the look of your yard! They are a menace. And they must be defeated. Our weed prevention services can help.
DEFEAT MY WEEDS!
With our Miracle Weed Control you'll never need to pick up a hoe or pull your back pulling grassy weeds, ever again.
We guarantee your yard weed–free beautiful all season long, for just $495.95 (coverage up to 10,000 square feet)
Here's what we do:
First, we blanket your gravel and mulch areas; driveways, sidewalks, patio cracks and expansion joints with our Pre-Emergent solution that will prevent weed seeds from sprouting.
This golf course–quality treatment is safe, won't discolor your landscape, and has little to no odor.
Then, we follow up with another Pre-Emergent treatment and a full Post-Emergent application to make sure we defeat even your most stubborn, most EVIL weeds.
Throughout the year we return for 2 scheduled Post-Emergent spot applications to ensure you STAY weed free.
You get our Weed Free Guarantee! –because this service really does work wonders.
We'll also perform periodic "Yard Health Checks" to ensure your lawn, shrubs, flowers, and trees are growing like they should.
You'll believe it's MAGIC. But it's really just the great work of our state-licensed, Heroic Technicians.
Few things mar the appearance of an attractively manicured lawn like a scattering of random weeds. Many weeds are surprisingly difficult to eradicate because they tend to thrive under the same conditions that are ideal for creating a beautiful lawn. Fortunately, the team here at Red Shovel Landscaping has the solution to the ongoing problem of ugly, persistent weeds. We're local experts when it comes to effective weed control Albuquerque. Albuquerque residents know that they can rely on us, and we have time-tested techniques in place to banish unsightly weeds from your lawn once and for all.
Our Approach to Weed Control
Our weed control Albuquerque services generally follow the same proven system, although we're always prepared to tailor our methods to suit unexpected or unique situations. We start by strategically applying a pre-emergent weed control product at the beginning of the growing season to prevent a vast majority of problematic weeds from ever having the chance to become established. We then treat again later with the same pre-emergent product as well as a post-emergent product to rid your property of any weeds that have managed to take root.
Follow-up Inspection and Treatment
After the treatments have been applied, our crew will routinely visit and look over your property during the growing season to ensure that weeds don't return. If we notice weeds starting to reappear, we'll apply up to three additional spot treatments of our post-emergent weed control product to take care of the problem.
Safe, Effective Lawn Care Products
Our weed control products have been chosen because they do an excellent job at killing weeds, but they are also safe for use in areas frequented by people and pets. We take steps to apply them in ways that minimize their effects on the natural environment and their impact on trees, flowers, and other plants that you want to keep around. They won't cause discoloration to your lawn, and they emit little to no odor. You'll likely forget that they are even there until you notice the newly weed-free condition of your treated property.
A Dedication to Customer Care
Our entire team is committed to the satisfaction of every customer, and we always strive to hold ourselves to the highest possible professional standards. We make a point of starting every lawn care job by providing the property owner with a detailed estimate that covers the entire scope of the work. We also offer prompt scheduling and punctual service with the client's needs in mind.
Put Your Trust in Us
Call Red Shovel Landscaping today for the same high-quality weed control Albuquerque home and business owners have come to count on. A member of our friendly, knowledgeable lawn care team will take your call, address any concerns that you may have, and schedule an initial consultation at your location anywhere in the Albuquerque area right away.
Even so, be please advised: magical words like "Alaca-zazz!" and "Alaca-BOOOOOM!" should ONLY
be used by our highly-trained Red Shovel technicians and our supernatural garden gnome helpers.
GOT WEEDS?
call now, and watch the MAGIC happen.
"Excellent service! Red shovel was on time and did all the work they said they would do. Our yard is very neat and clean now. Workers and administrators are courteous and competent. Highly recommended. Big thanks to Jose, Miguel, and Perfecto!"

-David Ivey