Tree Trimming Albuquerque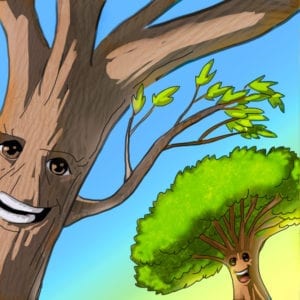 We love trees and shrubs. They form the backbone of your outdoor areas.
Tree trimming can help frame your yard, provide privacy and create a habitat for wildlife.
A well-kept layout will enliven your yard and make it a pleasant destination.
Of course, trees and shrubs require attention and that's where we come in. We provide the tree trimming service and shrub treatment you deserve.
Our "Deep Watering Program" ensures that your trees receive the correct amount of water, at the proper depth, and the right time.
Proper watering strengthens the roots of your trees, helps prevent wind damage and discourages unsightly surface roots.
Our Tree Trimming and Shrub Well Care Program provides seasonal cutting and shaping to ensure your trees and shrubs stay healthy and look their best.
So, let us take care of them for you and take the benefits of our tree trimming services.
Your trees and shrubs will love you. And, if you love our work. And, we love your trees and shrubs…Well, that's a lot of love going around.
Whether low-hanging limbs are blocking your view or your home is in danger of damage from overgrown tree branches, the team here at Red Shovel Landscaping is standing by to help. We offer professional tree trimming services to property owners throughout Albuquerque, NM, and surrounding areas, and we look forward to becoming the tree and foliage care experts that you count on now and for many years to come.
The Importance of Regular Tree Trimming
Without proper care, tree limbs can spread to the point that they block the sun's natural light from reaching your lawn or home. In addition, overgrown branches may make an entire property look untidy, excessive harbor moisture that contributes to mold and disease propagation, and drop excessive amounts of leaves and debris that must be removed regularly. Drooping, unkempt tree limbs are not only unsightly: they also block visibility when driving and pose a potential security hazard by providing places for unwelcome visitors to hide on your property.
Our Comprehensive Approach to Tree and Foliage Care
At Red Shovel Landscaping, we work hard to bring out the best in every property. We provide our tree and foliage trimming services to improve aesthetics while also preserving the plants' health. We only use first-rate equipment and proven methods to carry out our work, and we seek the feedback of the property owner before we begin to prevent unpleasant surprises after the job is through.
We're skilled at implementing an array of different trimming techniques to suit the unique needs of every client. We're prepared to selectively remove limbs of all sizes to increase natural lighting and visibility, and we can shape overgrown trees and shrubs into visually appealing forms that improve the appearance of the entire property. We can cut back branches protruding onto driveways and roadways to improve safety and prevent damage to vehicles. Our services also include reducing the height of trees growing too large and trimming back excessive foliage growth from around garages, homes, and commercial structures.
Why Choose Us?
Our personnel possesses a mix of training and hands-on expertise in providing a wide variety of lawn care services. Whether you rely on us for seasonal tree care only or take advantage of our full menu of landscaping and lawn care experts, you can depend on our crew to arrive at your location on time and prepared to work. We also offer affordable rates and prompt scheduling, and we'll always do our best to earn your business and your trust.
If it's been some time since the trees, shrubs, and other large plants at your property were last maintained, don't hesitate to give Red Shovel Landscaping a call today. We'll gladly schedule an appointment to consult with you at your location anywhere in or around Albuquerque and supply you with a personalized estimate right away.
"Gus and Marcus did a fabulous job! Their tree and shrub trimming was first rate and the clean-up was perfect. I can't recommend Red Shovel highly enough. We have used them for years and wouldn't have anyone else care for our yard," -Nancy Adams.
Give your trees and shrubs the attention they deserve.