Groundskeeping Albuquerque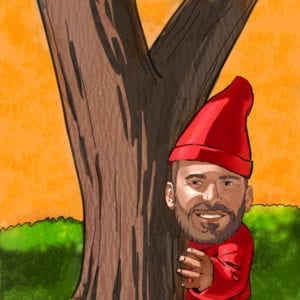 We'll keep your green areas lush and the weeds away,
At Red Shovel Landscaping, we specialize in the highest-quality groundskeeping services in Albuquerque. Our team of experienced professionals can handle all your landscaping needs quickly and efficiently.
We'll mow, edge, aerate, and keep the thatch thin.
We'll trim your bushes and your trees.
Also, we'll clean your drive and walkways, and pick up the fallen leaves.
Our heroic technicians do everything, so you can relax and enjoy your clean, healthy and vibrant outdoor area.
Have you heard about our RedBot robotic lawn mower? Click here
Groundskeeping Albuquerque Service Plan
Our groundskeeping Albuquerque service plan is one of the best of the best. The service plan includes:
Lawn Maintenance – With our Yard maintenance service in Albuquerque, Grass will be cut on a timely basis to maintain a well-tended appearance during the growing season. Eco-friendly herbicides will be applied, as needed, for weed control. Nutrients will be added, at least, eight times a year to keep your lawn lush and green.
Lawn Edging – Lawn boundaries will be defined with a Grass Edger to provide a clean, well-maintained appearance. All clippings will be blown from walkways.
Lawn Trimming – Mechanical trimmers will be used to maintain a uniform level of the grass around trees, other objects and the border of your lawn.
De-Thatching – Power-raking will be performed, as needed, to remove excess thatch and help your lawn stay healthy.
Aerating – Equipment that punches small holes in the lawn will be used, as needed, in the Spring to give the roots room to grow and allow more oxygen into the grass.
Short Mow – Your lawn will receive a winter cut to reduce the build-up of excess thatch and help it maintain an attractive appearance.
Bed Care – We will remove weeds and trash from flower beds and bark- covered areas, and rake them to maintain a well-groomed appearance.
Ground Cover – We will remove trash and leaves from all ground areas to provide a clean, well-maintained look.
Our Service Plan also includes the following:
Sidewalks – All walkways will be blown clear of unwanted materials. Weeds will be pulled from cracks and joints and preventative herbicides will be applied, as needed, to
insure sidewalks have a clean appearance.
Curbs – All curb and gutters will be blown free of leaves and trash, along with any excess build-up of unwanted materials to maintain a clean look.
Gravel Areas – All graveled areas will be kept free of weeds and grass to keep them looking clean.
Shrubs – Shrubs will be pruned as needed, and the debris removed to maintain healthy growth and an attractive appearance.
Tree Runners – We'll trim and remove all runners from your trees (up to 10' from the ground) to keep them looking clean and happy.
Small Trees – All small trees will be pruned (up to 10' feet from the ground with branches 4" or less in diameter) to thin the canopy and improve the overall appearance.
Leaf Collection – All leaves and other debris will be removed from all ground areas to maintain a clean and well-groomed appearance.
Irrigation System – We'll visually check system controllers, valves, and heads 4 times a year. If the controller is located outside, we'll adjust the sprinkler system for seasonal changes.
Snow Removal – We will remove snow from sidewalks, driveways and patios on any day that we were scheduled to be at your property for regular service.
The Cost for your Unlimited Groundskeeping Albuquerque Service Plan is based on the size of your property. You can get an estimate of your cost by contacting us.
"Excellent service! Red shovel was on time and did all the work they said they would do. Our yard is very neat and clean now. Workers and administrators are courteous and competent. Highly recommended,"
-David Ivey