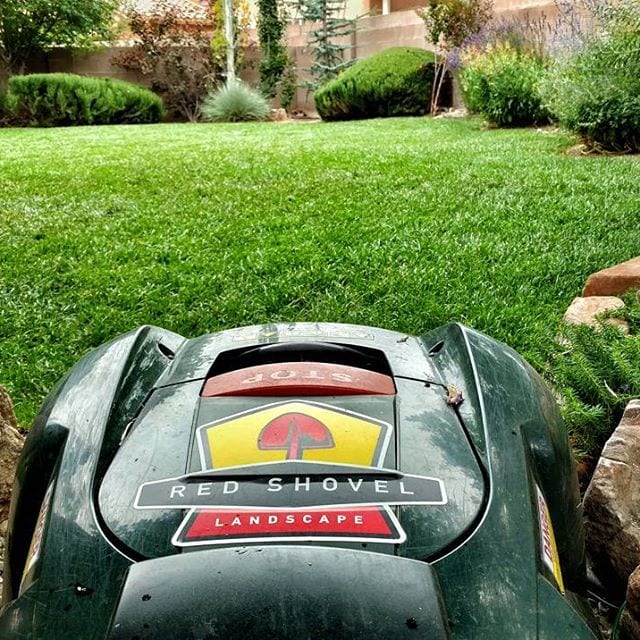 If you listen closely, you can hear RedBot humming as he works.
He's happy to trim your lawn everyday because he is programmed to do it.
He trims around trees, bushes, and flowerbeds.
His sensors detect and he avoids any objects in his path, including pets, people, and toys.
RedBot can work in the heat of the day, the dark of the night, or in the rain.
He is bright enough to stop trimming if it pours.
He also knows when it's time to return home to recharge. Recharging typically takes less than 2 hours, then it's back to work.
Each day, the itty-bitty bits trimmed from the top of the grass, fall to the bottom of the yard and become mulch.
They retain moisture and your lawn appreciates this.
Gradually the mulch releases nutrients, like nitrogen, potassium and phosphorus, into your lawn.
These nutrients compliment the Miracle Juice we apply to your lawn 8 times a year.
We also make sure no weeds or pests hurt your lawn by making two herbicide, fungicide and insecticide applications a year.
And because we love your trees and shrubs too, we check them for wellness throughout the year.
The result is an inviting lawn and outdoor area that is the envy of the neighborhood.