We think your grass should be as gorgeous as a golf course.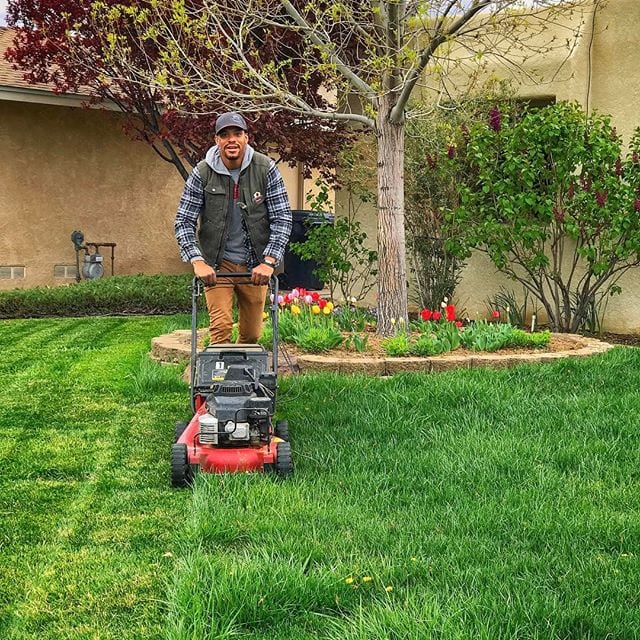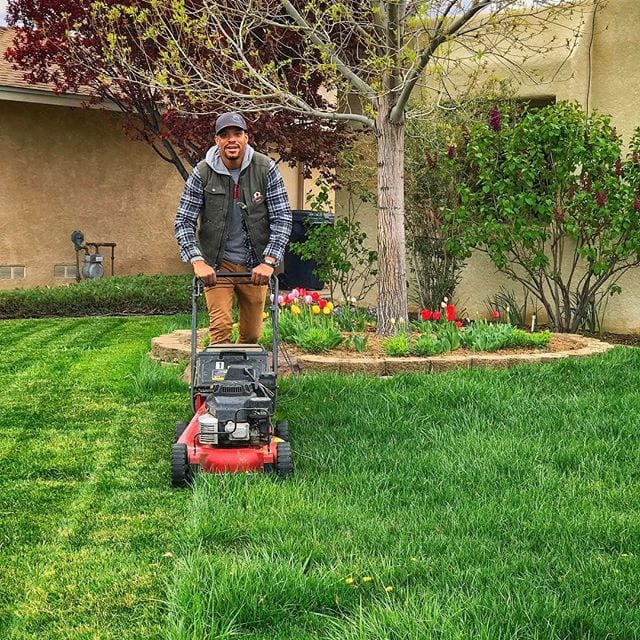 The Red Shovel Lawn Team is the best for Carnuel lawn care, assembled and led by Scott Pilgreen, an Agronomist and Turf Scientist. Scott is also a former professional golf course Superintendent… (see where we're going here?)
We use only golf course quality products to nurture your grass.
These eco-friendly fuels produce a stronger, healthier, greener lawn that your neighbors will envy.
And We figure if your lawn is as gorgeous as a golf course, you won't have to work on it, so you'll have more time to watch the kids run through the sprinkler, and you can walk around barefoot and do things like…wonder who to invite over to your outdoor barbecue.
Let us take care of it… for you. Our lawn specialist will keep your lawn lush, green and super healthy. We love this job!
Enjoy cutting your own grass? Great! We customize a plan that allows you to do as little, or as much, as you like.
For many Carnuel residents, maintaining a lush and healthy lawn throughout the year is often challenging. In addition to dealing with local soil types and weather conditions that impact lawn health, you may struggle with weed control, pest management and many other issues. At Red Shovel Landscape, we believe that your lawn should live up to your high expectations. A well-maintained, healthy lawn does more than add curb appeal. It is a place for the kids to play and for you to walk barefoot with confidence around the yard. Whether you are struggling with invasive weed growth, brown patches, bare spots or other issues, you can rely on our specialists to deliver premium services for lawn careCarnuel.
Why Choose Red Shovel Landscape
When many of our first-time customers contact Red Shovel Landscape for lawn care Carnuel, they are frustrated with the condition of their lawn. You may think that you are doing everything right, such as by fertilizing, mowing and watering the grass regularly. However, more is involved in achieving a lush lawn that rivals golf course grass. At Red Shovel Landscape, we make adjustments to our efforts based on the season, the grass type, soil conditions and more. Our experts know how to produce results that our clients love regardless of how challenging the conditions are.
Our Carnuel Lawn Care Services
We offer a wide range of services for lawn care Carnuel. Some of our customers only want our specialists to manage weed control and fertilization. Others want a turnkey solution that includes everything from landscape design to routine mowing, trimming, pest control and more. You can count on us to eliminate any frustrations related to the care of your lawn and to deliver the healthy grass that you want to see.
Customized Carnuel Lawn Care Plans
Have you been following all of the same efforts for Albuquerque lawn care that your neighbor follows? It seemingly makes sense to mimic what works for your neighbors, but the reality is that each lawn has unique factors that must be considered. Our lawn experts will create a tailored plan for you that is based on everything from drainage conditions and shade to soil type, grass type and other factors. By consistently tailoring our efforts specifically to meet the conditions that are present in each yard that we service, we are able to conquer even the most significant lawn care challenges and to create the healthy lawn that you are dreaming about.
Request Service for Your Home
Your yard should not be a source of stress and frustration. Instead, its lush beauty should be enjoyed on a daily basis. Whether you want a lawn that the kids can play on or you want your neighbors to be envious at the next backyard barbecue you host, we can deliver the results that live up to your expectations. To learn more about our lawn care services at Red Shovel Landscape, contact us today.
"We had been having turf problems for years. Our grass would die in spots every summer, and no one could figure it out. I then called Scott Pilgreen an Agronomist and Turf Specialist with Red Shovel. He took soil and grass samples…and was able to treat and eliminate the issue. In addition, Ryan, Red Shovel's Technician who applies the various lawn applications, is exceptional. He is knowledgeable, professional, friendly and very thorough. We should all be so lucky to have employees like Ryan." Kirk Allen