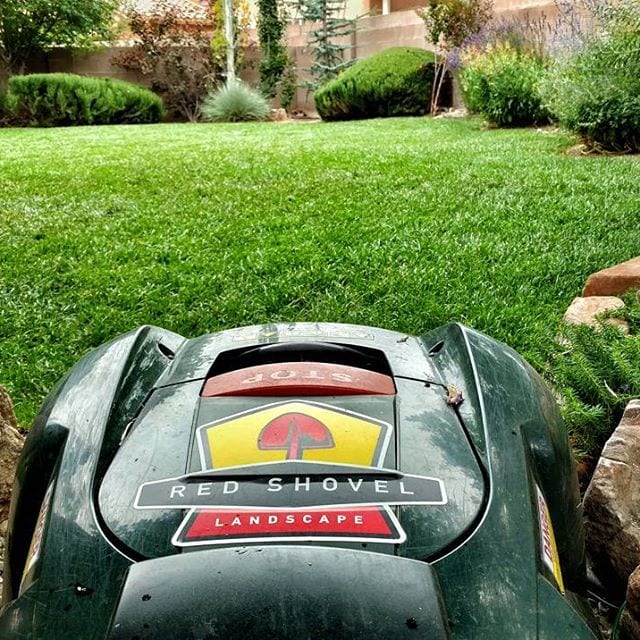 If a lawn is worth having, it's worth having a green and beautiful one.
RedBot body slams gas mowers when it comes to sustainability.
Because RedBot is electric, powered by a lithium-ion battery, there are no harmful emissions. And he's as quiet as a church mouse, almost.
Most gas mowers run at a noise level near 85 decibels.
RedBot hums along at 1/3 less than that.
So, you can easily have a normal conversation 10 feet away.
This allows RedBot to work any time, day or night, without disturbing you or the neighbors.
RedBot grazes. He takes tiny bites off the top of your grass. This helps strengthen the roots by allowing them to grow deeper.
Deeper roots are more efficient and require less water.
The trimmed grass falls to the bottom of the lawn where it becomes mulch.
Mulch retains moisture, saving even more water.
The mulch gradually breaks down, delivering healthy nutrients, like phosphorus, potassium and nitrogen, into the soil. So, your yard receives nutritional treats between applications of Magic Lawn Juice.
Finally, because lawn trimmings become mulch they don't end up in plastic garbage bags.
Grass clippings tossed in landfills represent 20% of household waste.