People travel far and wide to visit resorts that offer a lush, attractive environment to relax in. With the proper landscaping, you can recreate the resort experience in the comfort of your backyard. Whether you want to surround your pool with tropical gardens, create some romance with a new fire pit, or add plants that will help native species thrive, we're excited to work with you.
Our designers think outside the box. The bit creative touches, such as natural stone or water features, turn a boring backyard into a charming garden. Your home makes a statement about who you are, so let us help you design an outdoor space you'll love spending time in.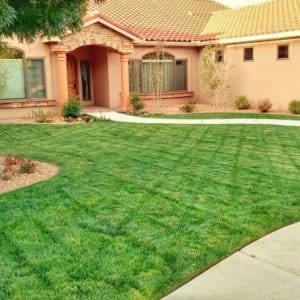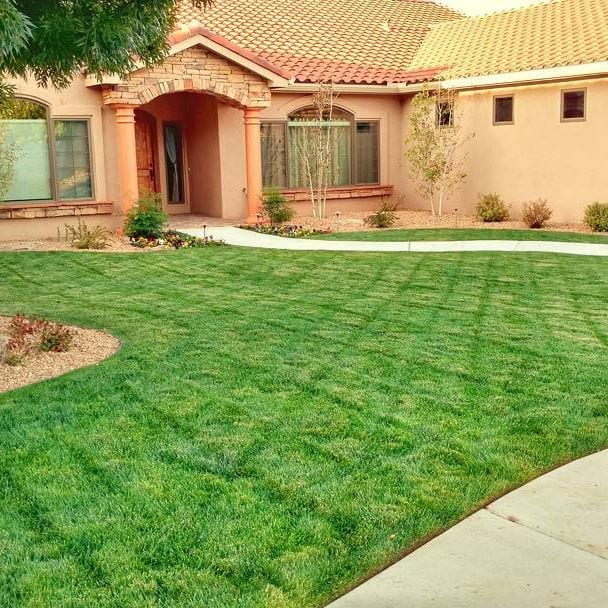 Bosque Farms Landscaping Services
Groundskeeping and Lawn Care
 Part of having a beautiful property is maintaining it that way. Bosque Farms Landscaping is ready to put in the hard work, ensuring you don't have to. 
 Our groundskeeping service plans cover all your maintenance needs, including:
Removing trash and debris.

Weed control.

Lawn mowing and edging.

Bush and shrub trimming.

Aeration.

And much more!
 We'll even make sure your curbs, driveway, and walkways are free of leaves and other debris. Let us take care of the maintenance while you focus on enjoying your pristine and well-kept property. 
Pest Control
 You can't enjoy a lovely landscape with bugs bothering you. That's why Bosque Farms Landscaping also offers pest control services. We want to ensure that have all your landscaping and property care needs to be covered when you work with us. 
 Yard pests, such as cockroaches, can be as unsanitary as annoying. When pests enter your garden, they'll eventually make their way inside the home. 
 A solution is a two-pronged approach. First, we inspect your home and garden, looking for problem areas that let pests enter structures. Along with treating those areas, we also create barriers that can discourage pests from passing through in the future.
 You'll never need to worry about dangerous chemicals when choosing our company. Bosque Farms Landscaping utilizes eco-friendly treatments that eradicate pests without endangering your family, pets, garden, or the local wildlife.
Tree Trimming
 When trees receive proper care, they can reach their most incredible heights. Their roots will deepen, and they'll be more resistant to wind damage. The Bosque Farms Landscaping plan for tree care includes our "Deep Watering Program." This guarantees trees get what they need.
 Most tree species also need trimming from time to time. A quality trim can maintain the shape of the tree. It can also reduce the odds of limb breakage, fix low-hanging branches, or remove limbs that rub on rooftops or fences. 
Bosque Farms Landscaping: Unmatched Customer Service
 Proper landscaping can turn a dull property into a place you'll love coming home to. Since our founding in 2004, the team at Bosque Farms Landscaping has worked hard to maintain a reputation for excellence. Our five-star Google rating and testimonials from happy customers are proof of our strong work ethic. 
 Please reach out to us today to get your quote.